As 2015 comes to a close this blogger can honestly say that this year has been a very big year for fashion not only high fashion but for the underground fashion world also. Seems as like this year many underground styles have came to the forefront of fashion for example Kanye West of course with his very basic color/style clothing that has been popular for a while it just never was as big till now. Many items came back such as ripped jeans that are actually hand ripped and not factory ripped….ya we know who you are. Now this list that I am about to give you is my honest opinion of who I thought was the most stylish, best dressed, and looked the best in 2015. Oh and in my true nerdy style if you click on any of the pictures or GIFs it will take you to something about that person either an article about them or their music something of that nature…and every name it linked to their Instagram pages. Here it is:
You may not know him but Ian Connor also know as the self proclaimed "King of the Youth" getting out from under the shadows of Tumblr and has arised as a underground fashion icon within 2015. In my eyes. From being featured in the Shabba music video by A$AP Mob memeber A$AP Ferg to becoming close with A$AP Mob headliner A$AP Rocky to multiple interviews has made waves. Now Ian Connor is kind of the new age grunge/dirty looking kind of dresser which for some reason I enjoy watching. Overall Ian Connor to me was one of the best dressed of 2015 believe or not. I mean I can't even front I swag jocked him when he made Skechers lowkey poppin for a while. I been wanted a pair just didn't know which pair. (Check the picture below). "I'm forever the underdog. I don't care what I accomplish. I'm always going to be underestimated based off of my size or the way I look or the way I talk sometimes." – Ian Connor (Complex.com Interview)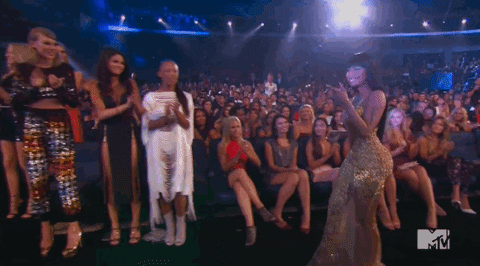 Even though she is close to the bottom on my list I will always be apart of #TeamMinaj till the day I die. This year was a very transforming year for the rapper when it came to fashion starting out she was what some called the "black Lady Gaga" she has shed that title and has become something very serious and a inspiration with women's fashion. From the rapper being the face of the Roberto Cavali Spring 2015 to the red carpets she walked of award shows and won awards…plenty of times. Her outfit game this year has really capitalized her music but everything she does to me goes together so well from the music to the outfits. Oh and of course the hair was always on point. I LOVE YOU NICKI!!!
Solange has used that energy from beating up her sister's husband Jay-Z into some wonderful outfits. To be honest when her wedding hit the internet waves that was when ish got real with fashion. Along with pictures because many people replicated her iconic wedding picture…that I have failed to replicate. It's coming y'all I swear. Every red carpet she was styling and profiling except for the Met Gala I am still in-between when it came to the saucer dress but I digress. Solange this year did her thing and I am proud of her she has come a long way and stepped out of that elevator a new women.
My spirit mother…UNDERSTAND ME ROX BROWN IS AMAZING!! Rox Brown this year has made major moves with working with Vic Mensa, Kylie Jenner, A$AP Rocky, and many others just check out her Instagram. While still being stylish at all tim
es. Rox Brown is a personal shopper for VFiles so she is the plug when it comes to the latest underground and high fashion designers. Rox Brown has a style that is so versatile that it is kind of hard to place her in a box when it comes to wanting to know what she is going to wear next. She is able to be a editorial model with a ball gown on to that real street denim jacket and bra type of lady while still being able to step out in a simple LBD. "Sometimes it takes that
one fearless person to make similar people comfortable. Be that fearless person." – Rox Brown (Thefineprintmagazine.com Interview)
Mr. Pretty Flacko himself Rakim Mayers but you know him as A$AP Rocky is #TravisSpeaks best dressed person of 2015. This man to me has single handedly changed the world of style/fashion since Rocky hit the rap game with his Pyrex shorts and jail poses and Jeremy Scott for Adidas sneakers which I have 9 pairs of. 2015 was the year
for A$AP Rocky along with the A$AP Mob even though they had a death within the group. Rest in peace A$AP Yams. With Rocky putting out hits such as L$D (Love X $ex X Dreams) off of his newest album ALLA and coming to the forefront of men's fashion with his tailored suits. He has really stepped out of his comfort zone from when he first started as that super New York Urban/Trill

dude and without losing that has stepped into a suit and tie wearing guy with his braids and gold grille. "Fashion is almost like a religion, for me at least." – A$AP
Rocky and that is why he is my number one for 2015.
I know I know you might be saying that this list is totally crazy. You are probably yelling at the screen saying "Where is Kanye?", "Where is Pharrell", and "What about Rihanna?" do not get me wrong these artist are in my top ten but I have a different opinion on when it comes to who is the best dressed. If I were to only go off of mainstream hype some of these folks would not be on this list but I am not going off of that I am going off of my own opinion and the thought of "Would I let this person dress me?" In that case all five of these people I would let dress me or give me advice on style/fashion. But how are y'all feeling about my list? Let me know.
I SPOKE ON IT!!!